The Product Portfolio is where you can access a large database of technologies, as well as all the information there is to know about each and every one. Keep an eye out on those technologies, as our database keeps growing.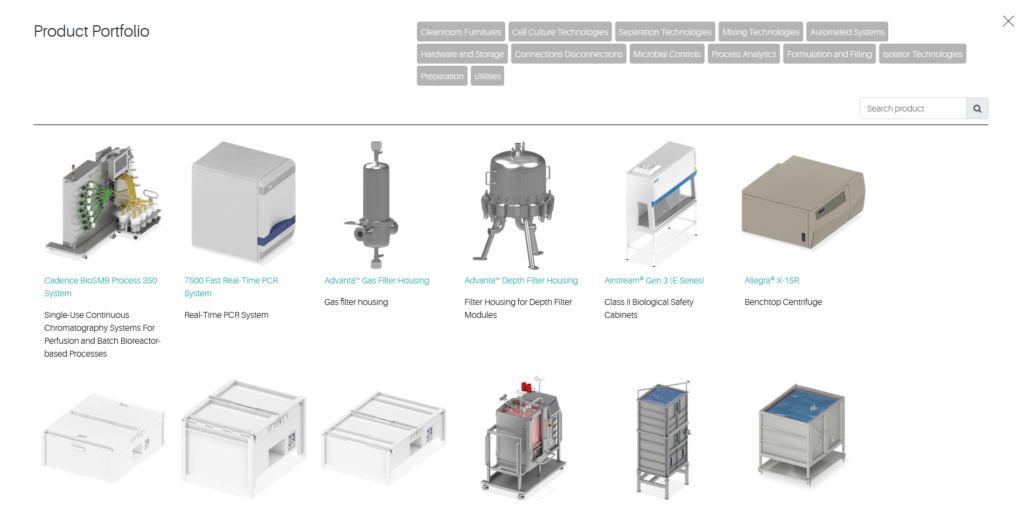 Looking for a specific product ? Please have a look a this article.
Each product can be accessed in 360° view. You can also find official product videos, and by clicking on "Further Information" you can access the official product page on the company's website. Depending on your organization, you can also find training videos for certain technologies, such as Sourcin videos.
3D view & Dimensions
This view allows you to visualize a technology in detail. You can use the "Zoom in" and "Zoom out" features to observe the product at different angles. Feel free to press Pause and Play to observe the product at different angles.

To have an idea of the product's footprint, click on the "Bracket" icon and visualize the dimensions.
Screenshots
Want to capture amazing images of a product ?You'll be able to use those images as marketing collateral or documentation.
Click on the "Camera" icon and save the screenshot on your files.